How Canadian recruitment agencies are coping with COVID-19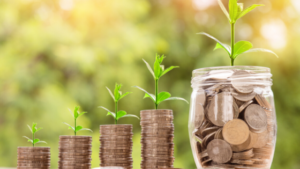 It's week five and although there's not an end in sight, it's certainly on our minds.
The dust has started to settle as programs under Canada's COVID-19 Economic Response Plan have kicked in. Online applications for the $2000 per month Canada Emergency Response Benefit (CERB) opened on April 6th and the money has hit people's bank accounts. The existing 10% Temporary Wage Subsidy has let employers keep cash on hand by withholding 10% of payroll deductions since March 18. Any day now employers with annual payrolls of $50,000–$1,000,000, which includes most agencies, will begin to receive $40,000 government-backed loans via the Canada Emergency Business Account (CEBA) program, interest-free until December 31, 2022 with $10,000 forgiven if the loan is paid off before then.
Applications should open in a matter of weeks for the Canada Emergency Wage Subsidy (CEWS) which will pay employers with qualifying drops in revenue (15% in March and 30% in April) $847 per employee per week—75% of salary up to $60,000—retroactive to March 15. Cash transfers to businesses should follow within several weeks.  It's important to make sure that you have access to your individual My Account and your business My Business Account in case you need to access any of these programs as applications are strictly through the CRA portal. It's worth double-checking you can get in if you're not not sure.
Canada lost a million jobs in March, shedding nearly 15% of non-seasonal temporary workers—almost all in the services sector—and over 5% of permanent workers. Most people are getting paid something, at least, whether they're continuing to work from home, they're furloughed, or on EI or receiving the CERB. Agencies are putting as many people to work as they can. Some are even offering their services and spare capacity to help make sure essential work gets done. Help from the government is up and running as smoothly as anyone could expect. These are things we can all be proud of.
Small recruitment businesses, especially perms shops, are getting help, too. Recent permanent placements will be shored up by the 75% wage subsidy which will allow businesses to avoid layoffs, bring furloughed employees back onto the payroll, and give agency hires who are under guarantee a fairer shot. By May 1, businesses will be eligible for six weeks of retroactive subsidies totalling $2,000–$5,000 per employee and ongoing subsidies until at least June 6.  The Canadian Staffing Industry Index by ACSESS will give us a clear sense of the specific impact on agency-employed temporary workers when the March figures are published.
We have seen recruiters, account managers, and middle management laid off especially in temporary staffing, both general staffing and managed services (VMS) environments. Salaried perm consultants running reasonably steady desks have largely been safe from layoffs. Although many agencies' cash flows collapsed when six weeks of deals fell through in a matter of days, the federal government's response is helping businesses access cash and keep Canadians on the payroll. Temporary staffing is especially hard-hit today but the most agencies have had the lifeline they need to get through this.
One lesson I would share with recruitment professionals in other countries is how important it is to stay up-to-date and informed about government restrictions and programs so that you can be a true resource for your clients and help them think their way through a disaster scenario. Here in Canada, people are tuned-in to what's happening. It's been critical to know what's going on and keep everyone on the same page to create the sense of stability that both personal and professional conversations about the future desperately need right now.
Prospects for staffing agencies are looking better by the day as we help clients adjust the hiring process and make a plan to transition as restrictions are lifted. I know we're not the only ones out there with clients hiring with no face-to-face interview or lining up final in-person interviews to come out of this thing swinging.
We don't know when our various provinces will open back up but we can take some comfort in knowing that the system worked. As we all dealt with the shock and uncertainty, our country came together to figure out a way through this thing. Programs were built and announced as quickly as anyone could ask for and Ottawa has lived up to its end of the bargain . It was pretty scary for everyone—it still is—but we slipped and we caught each-other. Social distancing is working. We're all doing our bit and I can't wait to hear all of your stories at the next ACSESS conference. I know for many of us last year's conference in Québec City must feel like a lifetime away.
All that that we can do now is put our heads down and help Canada get back to work. Let's go.
Suky Sodhi
President
Professional Selection Inc.